The relationships we've cultivated and maintained since 1996 can open doors, put your brand at the forefront and create opportunities you never had before. Clients, media and influencers not only know us, they trust us. And that's good for you.
Even in today's digital-driven world, relationships are at the core of everything we do. At Alday, we're proud that so many of our relationships have stood the test of time. We've been able to maintain, thrive and grow with those who know us best, whether it's a client who entrusts us with their brand or a reporter who sees us as a responsive, invaluable partner. Jamie Carbone | Senior Director of Public Relations, PGA of America
"The PGA of America is known for our internationally-recognized events like the Ryder Cup and the PGA Championship. However, it is the work we do every day in serving the nearly 29,000 men and women PGA Professionals across the United States that is the mission of our organization. And, that's where Alday excels by working hand-in-hand with our communications and player development departments to create and deliver the critical messaging about PGA Professionals and the programs they are using to promote and grow the game of golf both internally and externally."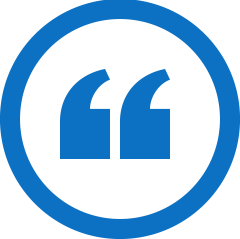 Karyn Brown | Former VP of Marketing, Rocky Brands and The Little Clinic
"I worked with Mike Alday beginning in 1992 and then with Alday Communications as one of the firm's first clients in 1994. Alday was part of my team at Georgia Boot, Durango Boot and then at Rocky Brands. When I joined The Little Clinic, they were my first hire. The reason was simple: they get it. No matter what our need was, nothing was too big or too small. They were truly an extension of my marketing departments and never failed to deliver." Bill Kreager | Owner, Storage Systems Unlimited
"Our company has a very defined market for sales in the healthcare segment. The Alday team helped us create and implement targeted campaigns utilizing everything from email marketing to direct mail to event and trade show activations. They oversaw the redevelopment and improvement of our website multiple times over the more than a decade of working together. We saw the results on the bottomline which is why they were such a valuable partner for Storage Systems."
Want to Learn More?
That's not all. Click the link below to find out more about us.
305 Seaboard Lane, Suite 309
Franklin, TN 37067
615-791-1535