Our extensive network of media, sports personalities, music celebrities and others who help give our clients national exposure can do the same for your company. That's all in a day's work here at Alday. Just ask Georgia Boot Company, Durango Boot, Rocky Boots, Operation FINALLY HOME, The PGA of America and Catchin' Deers.
We can help you be part of some of the biggest events and properties out there — the Super Bowl, NASCAR races, CMA Fest, PGA Championship, Ryder Cup and others. Or you may prefer air time. We consistently place our clients in outlets ranging from USA Today to FOX News to Street & Smith's Sports Business Journal and many more.
Growing the Game of Golf with The PGA of America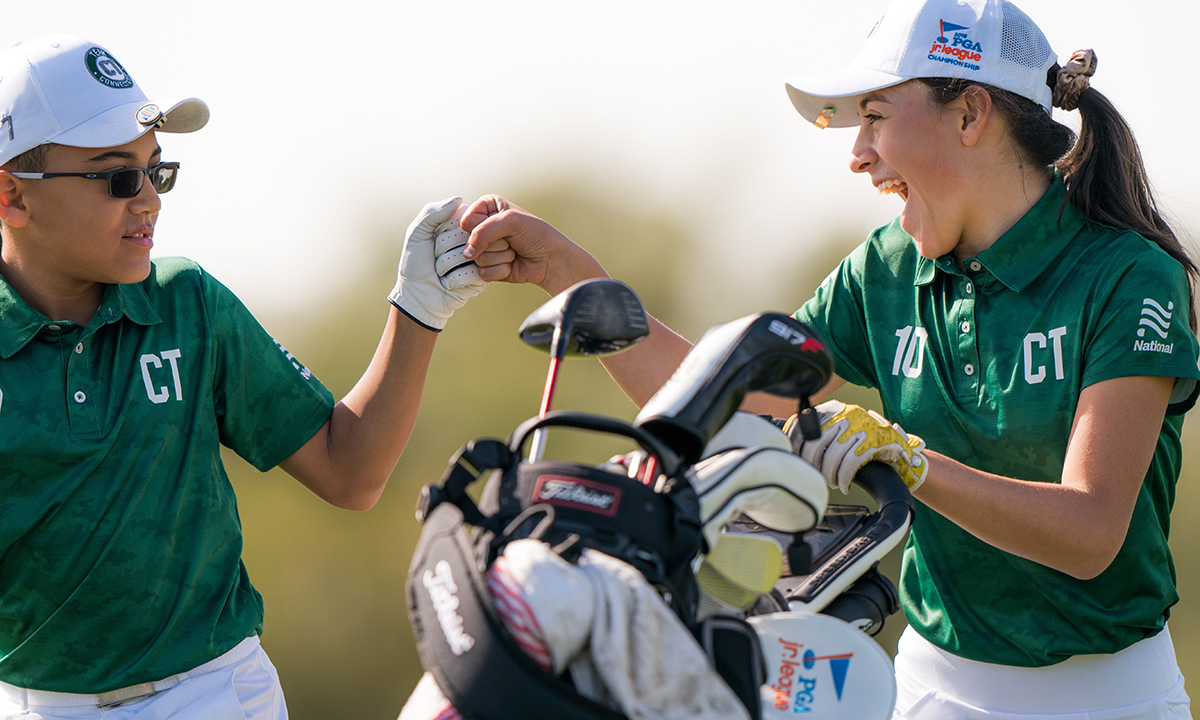 PGA of America turned to the Alday team in 2004 when it unveiled a comprehensive national marketing campaign called Play Golf America, designed to increase golf participation across the United States. Alday's strategic public relations and communications approach encompassed grassroots campaigns at the local level to securing national coverage in the likes of The Wall Street Journal, SELF, The Today Show and more. 
Today Alday continues to work alongside PGA and its player development initiatives, with a primary focus on the communications, content and PR efforts around the fun and team-based PGA Jr. League program. 
Placing Our Heroes in New Homes
Operation FINALLY HOME is a nonprofit organization that provides homes for wounded, ill or injured veterans and widows of the fallen. With projects spanning across the country, clear and consistent messaging is essential to expanding the organization's impact. Through social media campaigns and targeted media outreach, Alday is honored to tell the powerful stories of Operation FINALLY HOME and the veterans they serve across multiple platforms.
Since 2016, Alday has secured traditional media placements nationwide, including multiple national media spotlights, and has continued to grow the organization's social media following. With a goal to connect with local communities, supporters and heroes via social media, Alday has significantly increased Operation FINALLY HOME's engagement with its most important supporters.
NFL games, fundraising concerts and home dedication ceremonies are just a few of the events Alday supports, furthering the important mission of Operation FINALLY HOME.
Building Distinctive Footwear Brands
Alday PR has worked with industry-leading footwear brands since the company was founded. Some of the largest consumer brands in work, outdoor, western and sports footwear have utilized Alday for national marketing campaigns, product launches, product placement, media relations and corporate communications.
Georgia Boot and Durango Boots have been Alday PR clients since 1993, and Rocky Boots came on board in 2004.
Whether you need contacts in the industry, a product launch strategy or support for a sponsorship activation, Alday has a plan for your brand.
Want to Learn More?
That's not all. Click the link below to find out more about us.
305 Seaboard Lane, Suite 309
Franklin, TN 37067
615-791-1535